Leadership Coaching & Executive Coaches, Leadership Coaching & Executive Coaches, Leadership Coaching & Executive Coaches
In the Brandon Hall State of Leadership Report, 84% of organizations anticipate a shortfall in the number of qualified leaders over the next 5 years.
As organizations are increasingly focused on growing their leadership capabilities internally with a "build vs. buy" approach, the need for targeted leadership coaching is an even more critical component of your talent strategy.

We are certified coaches by John Mattone in the Intelligent Leadership Coaching Methodology.
John was recently recognized by Global Gurus as the world's leading coaching authority – as well as being the former coach to Steve Jobs.
John has consistently been recognized by Globalgurus.org, Thinkers50, Forbes, CNN, HR.com and many others as one of the world's best executive coaches and speakers.
John is the author of eight books, including three best-sellers: Talent Leadership (Amazon Best-Seller), Intelligent Leadership (Inc. Magazine and Amazon Best-Seller) and Cultural Transformations: Lessons of Leadership & Corporate Reinvention (Amazon Best-Selling release and Inc. Magazine Best-Seller).
THE INTELLIGENT LEADERSHIP COACHING PROCESS

01
UNDERSTANDING THE COACHING CONTEXT
At the start of each coaching engagement we meet with your selected person to discuss the goals of the coaching experience, the proposed roadmap and ignite their vision and passion about the coaching experience.
02
POWERFUL "INNER CORE" ASSESSMENT
The Mattone Leadership Enneagram Inventory (MLEI) self-assessment measures the strength, vibrancy and maturity of a leader's character, self-concept, values, thinking patterns and emotional make-up (their "inner-core"). Success as a leader starts with the "inner-core".

03
POWERFUL "OUTER CORE" ASSESSMENT
The Strategic-Tactical Leadership Index-360™ (STLI-360) is a multi-rater assessment that results in an actionable report that allows participants to: compare their self-assessment to their internal stakeholder ratings and details their highest and lowest rated competencies and behaviors.
05
PERSONALIZED COACHING & TARGETED CONTENT

Participants have the opportunity to reflect on the insights of their assessments and apply their development plan to real-life, every day challenges. We supplement their in-role development with personal coaching from our team and reading materials.
06
STAKEHOLDER & MENTOR ENGAGEMENT

Our continued coaching (live or virtual) in this phase encourages introspection and challenges mental models to unlock and unleash their leadership potential in alignment with their development plan. Participants interact with their key stakeholders and share their learnings with pre-selected mentors.
07
STAKEHOLDER FEEDBACK & COACHING DEBRIEFS

We survey key stakeholders to provide confidential feedback on the progress participants are making with the purpose of sustaining their improvement and providing them an opportunity to course correct. These check-ins also provide our clients with a tangible way to measure progress.
OUR INTELLIGENT LEADERSHIP ASSESSMENTS
The Mattone Leadership Enneagram Inventory (MLEI) self- assessment reveals both the "inner-core" strengths that need to be leveraged and the "inner-core" gaps and limiting factors that must be addressed by a leader to unleash their full-potential.
CHRO
Paul has great experience as both an HR generalist and as a talent/OD specialist. And, because he has both, tends to be very good as a generalist (because he gets talent and development) and as an OD specialist (because he understands HR). Paul is smart, fun, thoughtful, practical and strives to drive business results and performance.
HR Executive
Paul has accomplished many exciting projects through his collaborative nature, excellent project management skills and superior OD experience. His combination of HR skills coupled with exceptional business acumen would make him a valuable to any organization. I would not hesitate to work with Paul again.
CHRO
Andrea is equipped with high intelligence and deep understanding of "what makes people function". She is fast learner, experienced and pragmatic– a combination that helps her to understand the business and adds value in short time. Her personality along with her collaboration capabilities enable her to connect with people.
Senior VP HR
Paul is an extremely skilled HR professional who added tremendous value to our organization. Paul quickly learned our business, and was able to identify and drive HR solutions that had a positive impact. He was well respected by our senior team and worked closely with us in our talent and succession planning efforts.
CHRO
Paul is one of the very best HR professionals I have ever worked with. He has broad range--HR technical skills from high level organization development to change management to leadership and management development skills. He also has great influence with an incredible sense for innovation and resourcefulness. He is A++.
CEO
Andrea was without doubt the most effective and knowledgeable HR professional I have ever worked with. Her advice, experience and ideas to directing "the human factor" was people focused but always with the bottom line in mind. I would without hesitation recommend her to any client looking to create or strengthen their HR vertical.
SVP National Sales and Service
Paul can always be counted on to offer insightful, practical and results oriented HR advice. He is personable, articulate, highly ethical and has high business acumen, all making him an extremely competent and effective HR executive. I would welcome the opportunity to work with Paul again.
VP, Operations
Paul is a creative thinker and is never satisfied with common practice or status quo. He researches the best options and pushes his knowledge base to provide the best service to his customer. He continually exceeds his contribution to any organization he serves by building effective relationships with key leaders in the business.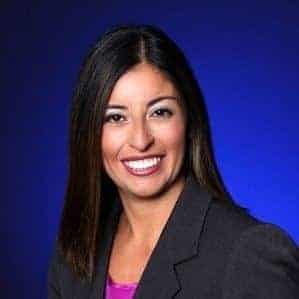 HR Project Manager
I worked with Andrea administering a climate survey. Andrea really was the expert needed for this undertaking. She communicated very well, set us up for success and really instilled a sense of confidence throughout the project. Andrea was always prepared with materials, ideas and recommendations and she was extremely flexible with the client's needs and timeline.
Senior Director Compensation
What impressed me the most about Paul is his amazing business acumen and focus. He delivers innovative OD and learning programs with careful attention to overall alignment with the needs of the business, never losing sight of the ROI. Paul would be a tremendous asset to any organization that cares about best-in-class HR services.
Director of Compensation
Andrea is a talented, enthusiastic and proactive HR Leader. During the first stages of designing the company's HR strategy she led a cross-functional team to work harmoniously and productively. Thanks to her efforts the team managed to design a winning HR strategy for a new company and get it approved by the Board of Directors.
General Manager
Andrea is a very strong International HR specialist. Andrea supported me during the setup of a green field operation in México defining the HR strategy for the Pepsico-Strauss JV. Andrea understanding of the Mexican labor market as well as her cultural savvy was critical to attract the right talent under strong people processes.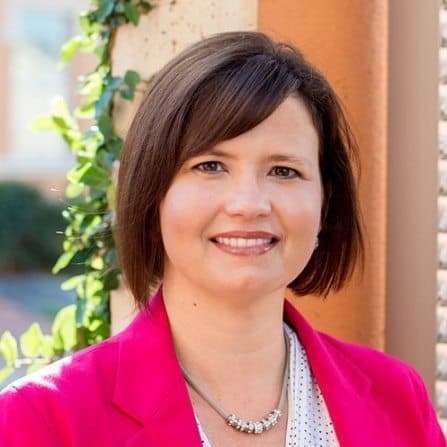 Melissa (Elliff) Zornitta
Executive Director at Hillsborough County City County Planning Commission
We had a wonderful experience working with Andrea and HR Soul on a number of recent initiatives. Andrea led us through our first agency Climate Survey which was really well received by staff and the Board and most recently helped us with focus groups on accountability. Her messaging suggestions were always right on point. I look forward to working with her again!
Divisional Vice President (CMO)
Andrea and I worked together to open Mexico and Australia. The highest professional compliment that I can pay Andrea is when she would leave one of the markets – GM's would automatically ask her "when are you coming back." At HQ's she had the same impact – always being available as a strategic partner to the business.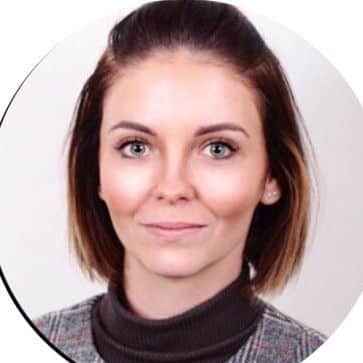 HR Business Partner – Americas
Paul did a fabulous job at bringing to life the value HR can add to the bottom line and helping our team understand how to build credibility through partnerships with Finance. Paul's experience and examples provided credible reference points. Together- we established the groundwork for our HR Scorecard 1.0 and took steps towards changing the mindset about HR's value.
VP Finance
Andrea is dedicated, collaborative, enthusiastic and fun to work with. She is a solid HR professional with a breadth of experience, that makes her comfortable working on organizational capabilities, values and culture. Her energy and experience would be valuable to any organization she chooses to work with.
Director HR
Paul is an expert in all facets of HR from his experience in start-up to his work in turning around businesses that are struggling. He shines in strategic planning, executive coaching, succession planning and change management. Combined with his extensive business acumen from a number of industries, he is an exceptionally rare talent.
VP, HR & PMO
Andrea's personal touch was a constant reminder to never forget the "human" side of HR. Her upbeat, cheerful, knowledgeable and professional approach to business left a lasting impression on the team. I highly recommend Andrea to any organization seeking an experienced professional who will take them to the next level in HR.
The HR Soul Leadership Coaching Difference
CONNECT WITH US FOR A ZERO PRESSURE – 20 MINUTE – CONVERSATION
Leadership Coaching & Executive Coaches, Leadership Coaching & Executive Coaches, Leadership Coaching & Executive Coaches tampa nyc miami orlando