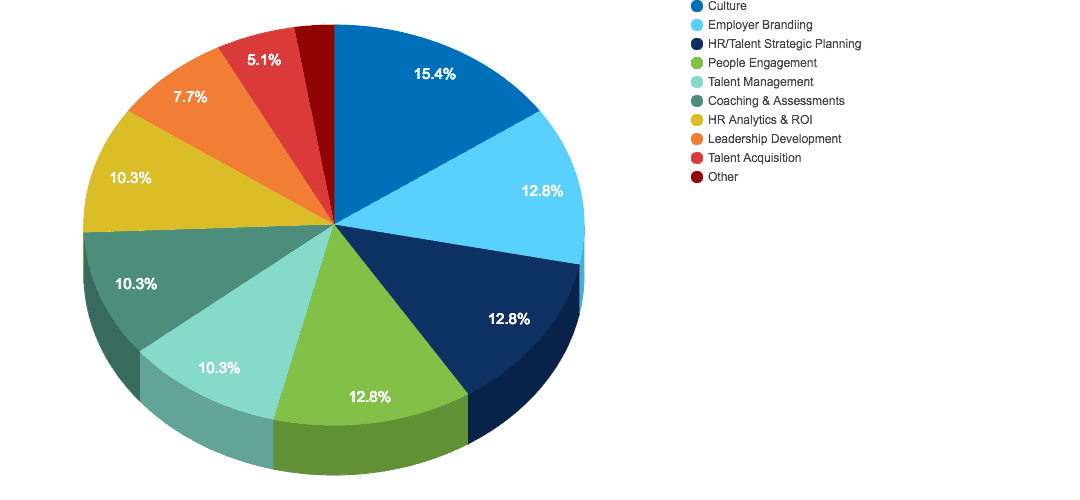 Happy New Year to all our readers and thank you to everyone who participated in our poll. Here are the most popular HR blog topics you told us you would like to see from us this upcoming year:
Culture
Employer Branding – HR/Talent Strategic Planning – People Engagement (tied)
Talent Management – Coaching & Assessments – HR Analytics/ROI (tied)
When we started this blog, we made a promise you to write articles that and build a community that discusses real issues, shares real experience and offers practical advice.  An HR blog with "soul".
We fully intend to continue delivering on that promise in 2017.
If you have other ideas about topics you would like to see throughout the year, please connect with us and we would be happy to oblige.